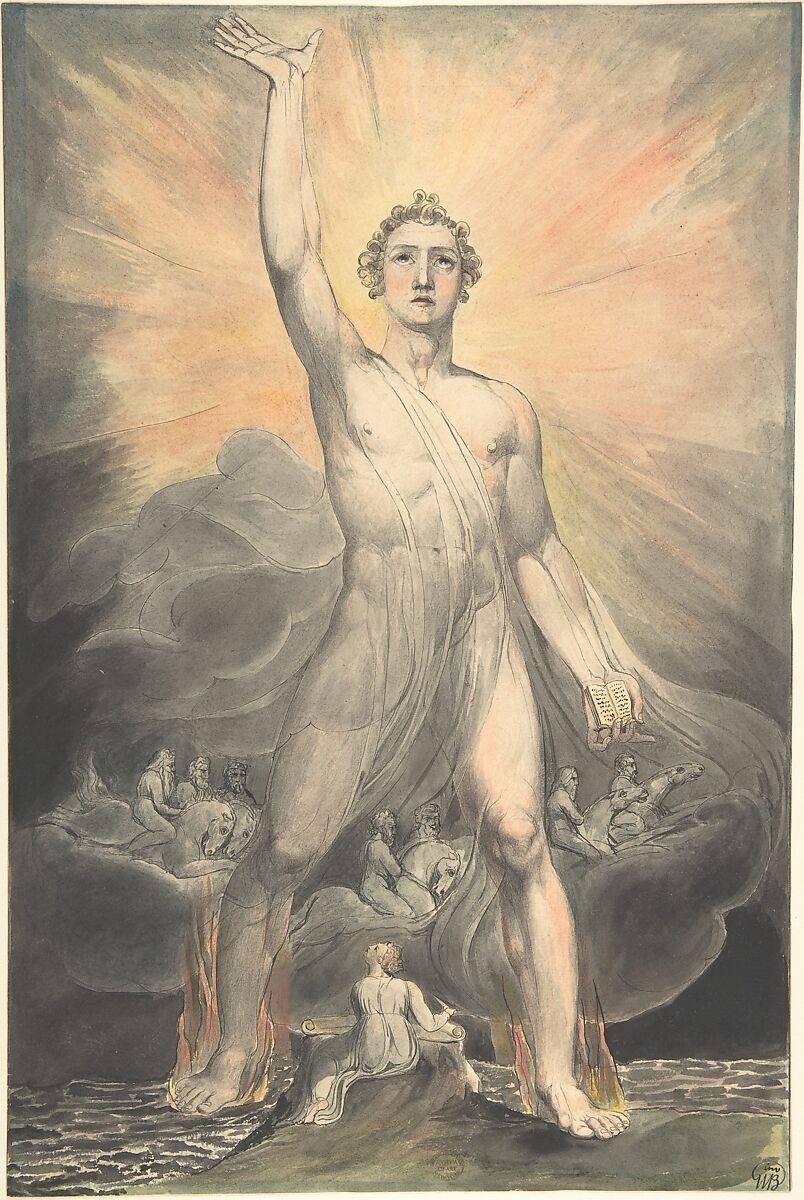 Blake's Angel neatly encapsulates aspects of the Books of Daniel and Revelation.
*
… "Now is come salvation and strength, and the kingdom of our God,
and the power of Christ: for the accuser of our brothers is cast down,
which accused them day and night…
Therefore rejoice you heavens and you that dwell in them.
Woe to the inhabitants of the earth and of the sea!
For the devil is come down to you, having greath wrath
because he knows that he has but a short time."
*
Are we to conclude that this is the voice of St Michael?
I think we are meant to.
*
We may wonder after the inhabitants
of the earth and sea on the third day of creation?
And Christ's participation at this early stage?
*
The argument, presumably, would be that as the heavenly realms
are beyond time, they include all time, and the passages
we have considered so far are certainly consistent with this theme.
*
Strength in relation to St Michael we already know about.
*
Salvation is a lifting of veils, or scales, from the eyes:
an awakening into that living realisation which alone grants freedom.
*
If some of the traditional attributes of Christ seem to fit Michael,
like casting out devils, then some of the traditional
attributes of Michael can also be seen to fit the Christ.